Ulrich Breeding - the Early Years 1900 - 1930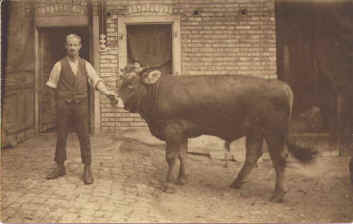 This is the oldest photo (1909) of a bull used by Konrad Ulrich (Martin's Great-Grandfather) in his breeding. This bull was used at the inception of the Swiss Braunvieh breeding program with cows like the following.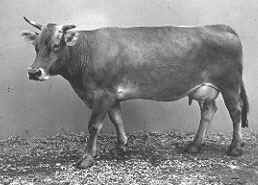 This is the cow Struesli from the early 1900's. She was used by Konrad Ulrich in his breeding program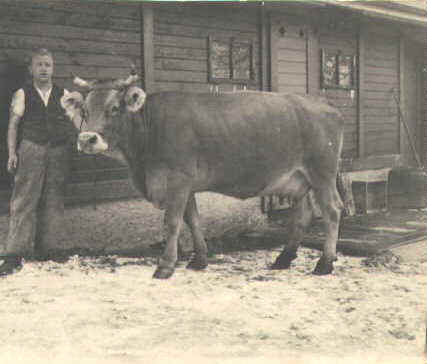 Hans Ulrich (Martin's Grand Father) with one of his early cows (1919) during his apprenticeship.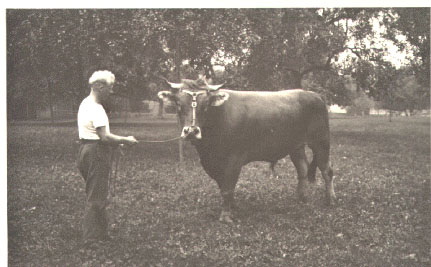 Hans Ulrich and an early bull Aron Oetwil am See (in 1922) used by him while he was in charge of the Schloesli farm breeding program.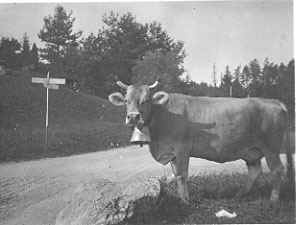 This is the cow Primavera in 1928. Hans Ulrich bought this cow for the Schloesli farm as one of his first animals. You can see that even over 70 years ago she was the type of cow that we aim to get today.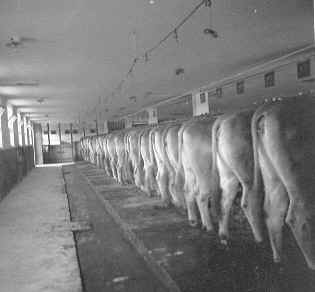 This is a photo of the Schlosli farm showing some of the offspring of Aron Oetwil Am See. Notice the uniformity among the animals, and this in the late 1920s.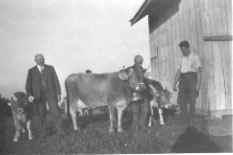 Konrad and Hans Ulrich on one of their frequent cattle buying trips in the swiss alps. (1930s)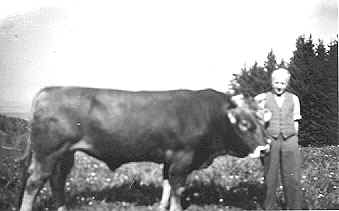 This is the bull Olmo Kaestris in the 1930s. He was purchased by Hans to be used in his own breeding program which he started in 1929.