What is the difference between Full Blood and Purebred?
Full Blood - refers to animals that have proven 100% Original Braunvieh parentage on both sire and dam side back to the inception of the European herd book in 1897.
Purebred - refers to animals that are less than 100% Original Braunvieh or contain animals from Brown Swiss, or other breeds in their pedigrees no matter how far back.
Braunvieh International uses only Full Blood animals, guaranteed like the one below.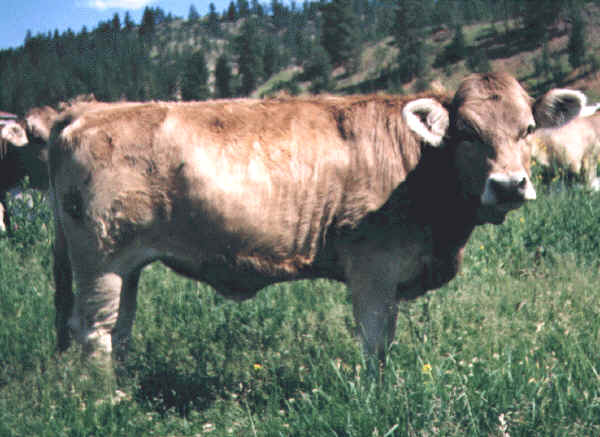 AOZ 2G (AOZ 2E x Ricco)